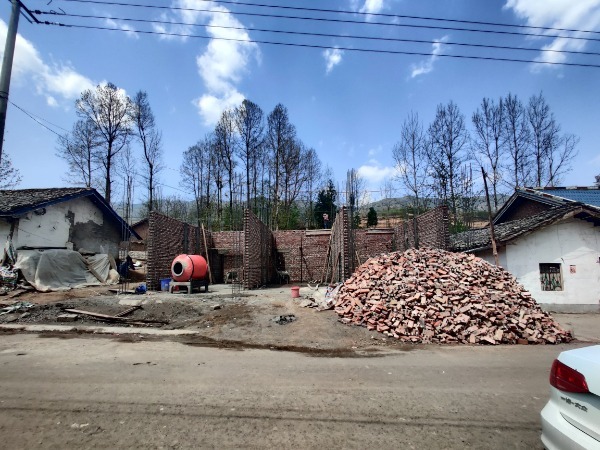 A store run by the company under construction in Liangshan Yi autonomous prefecture, Sichuan province.[Photo provided to China Daily]
The two entrepreneurs hope that, like the name of the app-Yayou meaning "potato" in the Yi language, a common, indispensable ingredient for the Yi people living in the Daliangshan area, Sichuan province-the app could be a helpful tool in people's lives.
Four years ago, Leku enrolled in Southwest Petroleum University in Chengdu, majoring in surveying and mapping engineering. Leaving Liangshan Yi autonomous prefecture where he has lived for more than two decades, Leku missed cultural richness and the singing and dancing of his people in his hometown.
Leku's childhood friend, Mise, 24, who graduated last year from a vocational school in Chongqing, has felt the same pangs of loneliness when he stayed in the metropolis to study hospitality administration.
The duo decided to develop the app initially to gather audio and video materials of Yi songs. They took a year to create the app and released the first version in December 2018.
More than 6,000 people registered on Yayou in the first three months, which encouraged the duo to further develop their app to serve more people.
While Leku studied in Chengdu and began the startup there over two years ago, his mother could only wait for his call once a week to chat with him for a short time. Leku felt an urgency to develop a voice assistant function to help his mother, and other people in his hometown.
With the app, users could listen to more Yi-language songs, and read news presented on the app. They can watch videos in the Yi language about how to fight against the novel coronavirus.