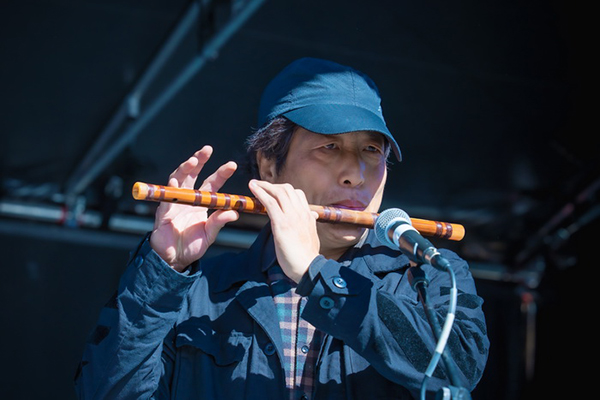 Bamboo flute solo. [Photo/Chinaculture.org]
The organizers said that due to the outbreak, they strictly followed the Department of Health of New Zealand's recommendations and prepared enough hand sanitizer and relevant reminders for the general public while holding the event. It is hoped that all participants can enjoy the summer sunshine, art, food, culture and more in the activities while also preventing the epidemic.
As the annual and largest nonprofit public celebration in Wellington, the Newtown Festival is a landmark activity of multicultural and community culture. After being invited to this event last year, the China Cultural Center in Wellington has been integrated into it again this year, which will give New Zealanders more opportunity to experience and understand Chinese culture.