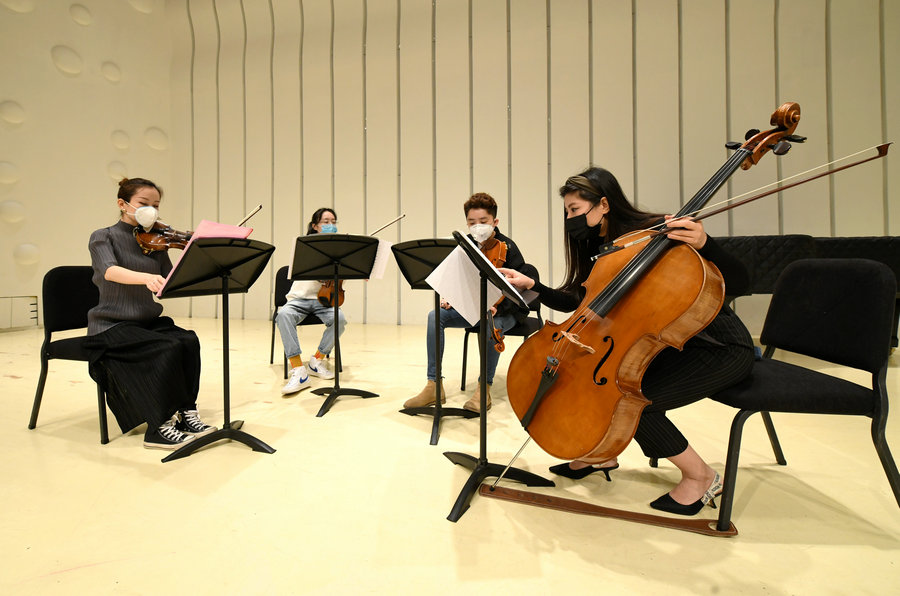 Musicians from Xi'an Symphony Orchestra rehearse for an online concert on March 27 at the Xi'an Concert Hall, Shaanxi province, March 13, 2020. [Photo/Xinhua]
When there is a will, there is a way.
Though many performances and music concerts have been canceled due to the novel coronavirus, musicians from Xi'an Symphony Orchestra are preparing to livestream their music on March 27.
The online concert will feature string quartet, piano duet and percussion quartet.