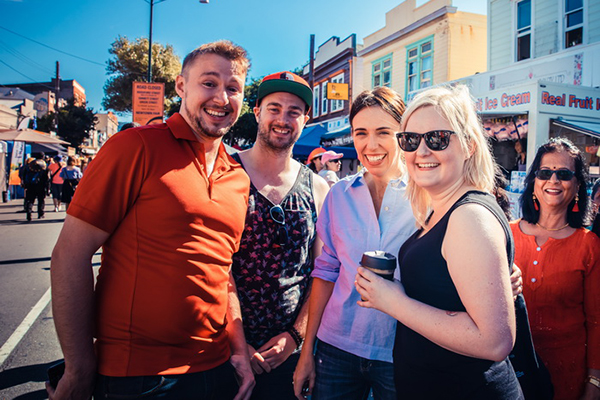 New Zealand Prime Minister Jacinda Ardern (left) interacts with people attending the fair.[Photo/Chinaculture.org]
Katherine, a resident of Upper Hart, drives every year with her family to attend the fair. Seeing the Chinese artistic performances, she was very happy to say, "Both of my two children are learning Chinese. I hope that they can learn more about Chinese culture, which will be very helpful for learning languages."
Michael, who is over 70 years old, said that Chinese performances reminded him of the pandemic that has become widespread worldwide. He wishes that all patients could overcome the disease and get better as soon as possible.