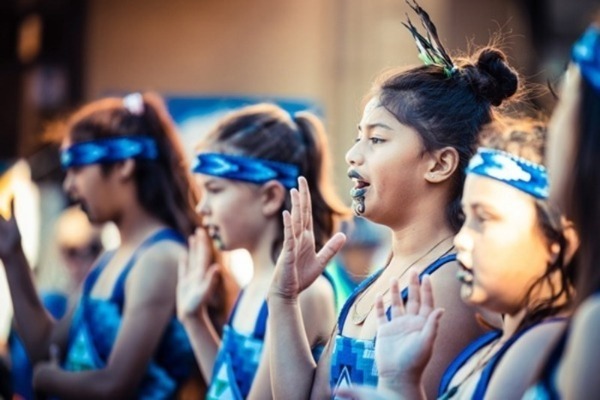 New Zealand children perform Maori songs and dances.[Photo/Chinaculture.org]
The Newtown Festival, first held 24 years ago, was held in Wellington, New Zealand on March 8. Jacinda Ardern, the prime minister of New Zealand, showed up at the market in the morning to interact with the public. The China Cultural Center in Wellington was invited to participate in the performance and deliver programs. The activity covered 11 blocks, and according to the statistics of the organizers, about 80,000 people participated this year.
The performances by the China Cultural Center in Wellington were warmly welcomed by the audience. Artistic programs included Chinese classical dance, mechanical dance, and flute and erhu solos.
Jenny, a resident of Wellington, says she has been to China many times and has always been fond of the bamboo flute. The sound of the flute made her feel like she was back in China, but she says the melody is also familiar to local people.