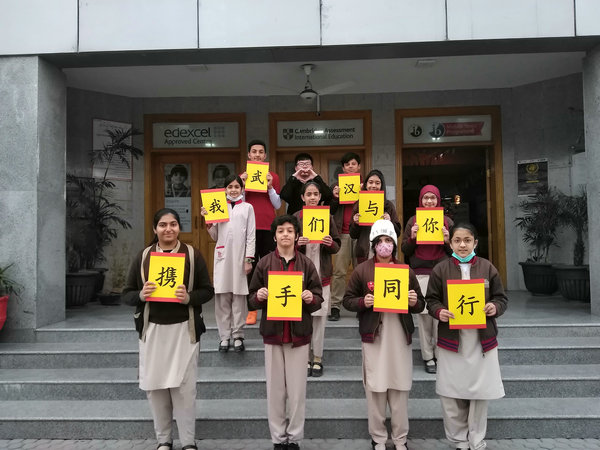 Students at a Confucius Institute in Pakistan show solidarity with the people of Wuhan in the coronavirus outbreak. [Photo provided to Chinaculture.org]
Inspiring, loving messages from Pakistanis are pouring in, donations are being sent and Pakistani medical workers are volunteering to help out in Wuhan, epicenter of the novel coronavirus outbreak.
It is hard not to be moved by the support and friendship shown by Pakistani people to China amid the country's all-out battle against the epidemic since late January.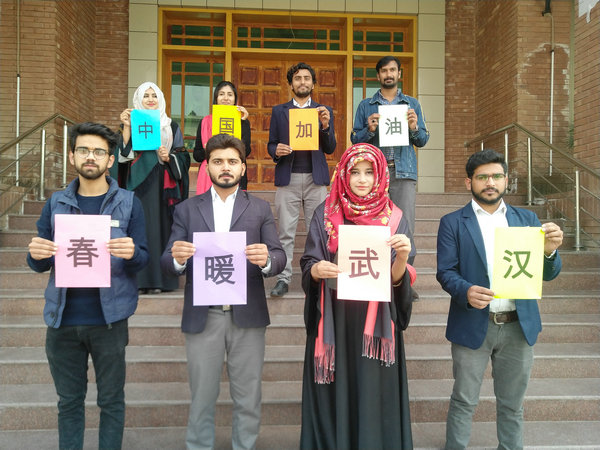 Students from the University of Sargodha in Pakistan cheer on China in the fight against the novel coronavirus outbreak. [Photo provided to Chinaculture.org]