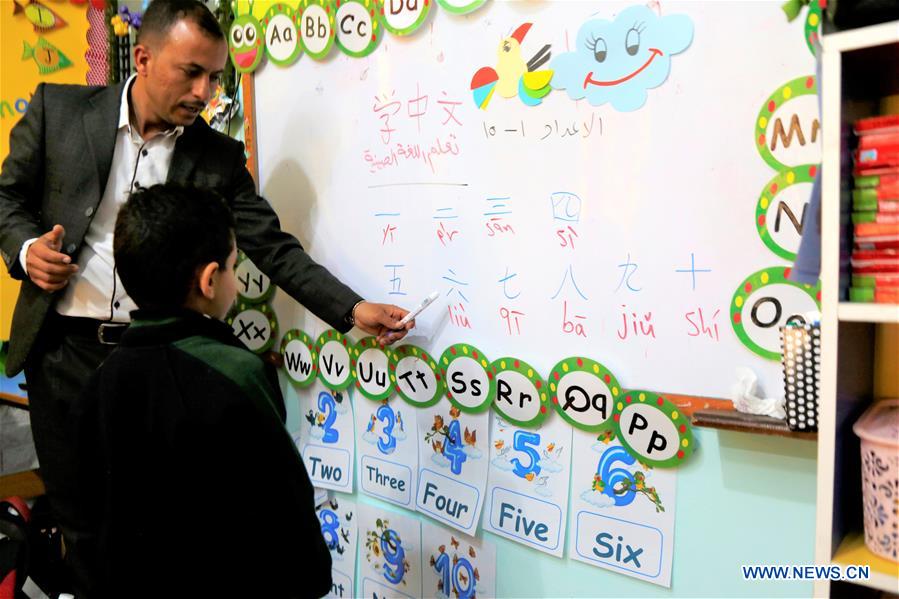 Yemeni teacher Mohammed al-Ansi teaches a student the Chinese language at a school in Sanaa, Yemen, Feb 10, 2020. [Photo/Xinhua]
SANAA -- A Chinese song echoed in a classroom in Sanaa, the capital of war-torn Yemen, where around 20 Chinese-learning schoolchildren were singing.
"I love to learn the Chinese language because it is very nice, important and I want to travel to China to complete my studies there," Karim al-Areqi, a student of the private Languages Model School in Sanaa, told Xinhua.
Teacher Mohammed al-Ansi, who studied the language in China and received a university degree, stressed the importance of learning the Chinese language.
"It is the language of the future and it is necessary for all generations to benefit from the tremendous scientific, industrial and economic development in China," he said.