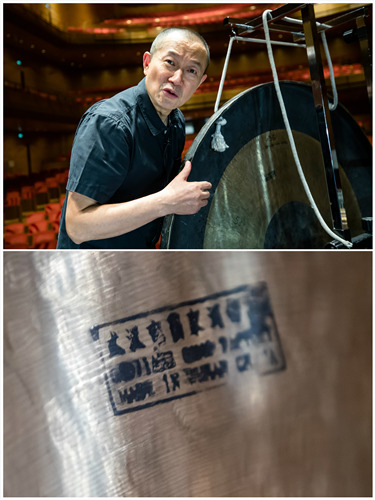 [Photo/Xinhua]
"I feel honored to be able to organize this concert. We would like to offer our sympathy to all those involved, as well as our support to the doctors and scientists, and to all those who are helping to contain this epidemic," said Stuer.
Zhang Ming, head of Chinese Mission to the European Union, told Xinhua after the concert that "Tonight's performance is the artist's support for the people of Wuhan and their fight against the epidemic."
Tan conveyed a heartwarming message for Wuhan at the end of the piece. "Dear Wuhan, I promise to perform The 12 Sounds of Wuhan and Beethoven's Ode to Joy for you at home once the epidemic is over."