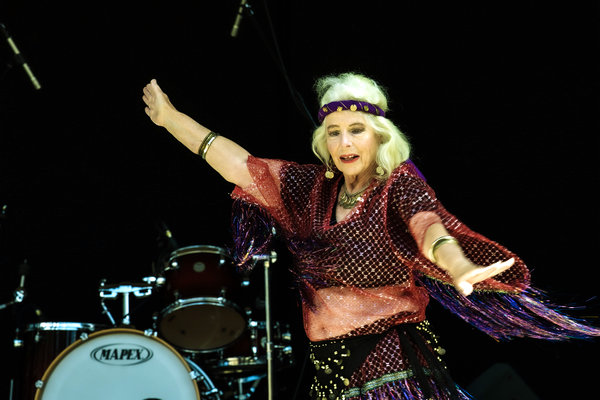 An artist at the sixth Upper Hutt City of Song Music Festival at Harcourt Park, Wellington, New Zealand, Feb 8-9. [Photo by Zhang Jianyong/provided to Chinaculture.org]
At the annual Upper Hutt City of Song Music Festival held at Harcourt Park in Wellington, New Zealand, on Feb 8-9, the host Cameron Kapua-Morrell showed his great concern for the Chinese people in the fight against the epidemic along with participating musicians and audience members.
The festival, featuring about 30 artists and performing groups with two days, has been held since 2014.
And this is the first time the China Cultural Center in Wellington was invited.
Music teachers from the center -- Sun Yanshu, Kong Jingyuan and Zuo Ruoyan -- performed a series of classic Chinese and Western songs with bamboo flute, pipa (a four-stringed Chinese instrument) and guzheng (Chinese zither).
As beautiful music can speak for itself, Guo Zongguang, the director of the cultural center, said traditional Chinese music and musical instruments were widely welcomed by the local people at the music festival. He expressed the willingness to find more ways to promote Chinese music in New Zealand.