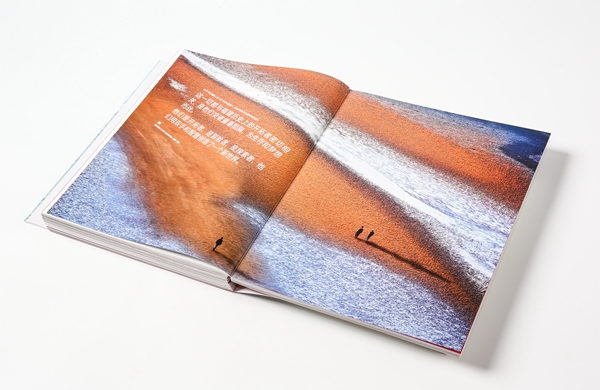 Hi I'm China, the first publication by Institute for Planets, is a book about the geography and culture of China through which people can get to know the geographical features of different places and how the local customs developed around the local geological conditions.[Photo provided to China Daily]
Moreover, the geographical books in China that have already been published are either complex professional books or books for teenagers, Geng adds. He says a book for all ages, including those that may not have an educational background in geography, was needed.
As a result, this book was pitched toward the general public.
Each article that Geng and his colleagues write for the WeChat account is quite long compared with other articles people read online, and takes readers about 20 minutes to read each on average. The number of followers, which is now around 2 million, are usually people who live in the bigger cities like Beijing and Shanghai, and the provinces of Guangdong, Jiangsu and Zhejiang.
"We advocate deep reading on mobile phone, and that is one of our features," Geng says.
He describes how his team members write articles. Now there are 25 people in Institute for Planets, and they are separated into three project teams, working on different projects simultaneously.
"When we write an article, we first decide the theme. Then we try to read as much background material about the theme before we start writing. We do not focus only on geography but also other fields to make our theme quite clear to our readers," Geng adds.