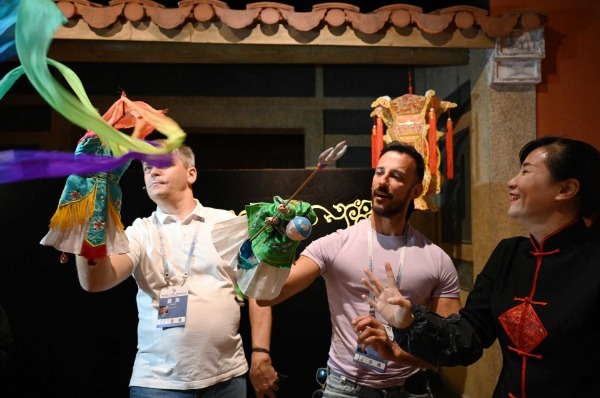 [Photo/Xinhua]
Sun Chen-chieh, head of a Taiwan puppet troupe, was impressed by Western performers' approach to puppetry. "They are more innovative using newer materials and performing styles than Chinese puppeteers," said Sun.
Sun's group has prepared a performance with paper puppets. "Actors will use just two pieces of paper to play different puppet roles on the stage," he said.
Due to puppetry's universal appeal, language was not a barrier for those in attendance. Audiences at the festival were in fits of laughter and gave standing ovations on Saturday.
Besides theaters, the visiting puppeteers will also visit local schools.