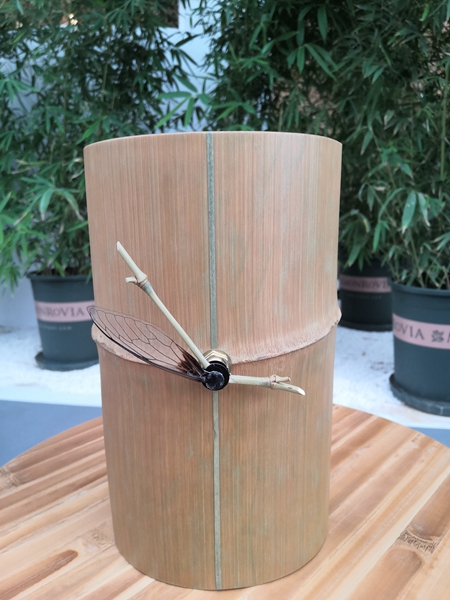 The Bamboo O'clock, designed by Jeff Dayu Shi.[Photo provided to China Daily]
When it comes to designing with bamboo and rattan, a flexible approach tends to yield the best results, Huang Zhiling reports.
Li Chaoyun likes bamboo. The native of Sichuan province, a major producer of bamboo, appreciates a line from Su Dongpo (1037-1101), a great man of letters and a household name in the history of Chinese literature, that goes: "I can stand a meal without meat but cannot stand living without bamboo."
Li's love for bamboo recently prompted her to visit the International Bamboo and Rattan Organization Garden at the International Horticultural Exhibition 2019 in Beijing. The event concluded on Oct 9.
"The trip was a feast for the eyes. I had a pleasant surprise-there were many elements of Sichuan among the chic bamboo items on display," the Chinese teacher says.