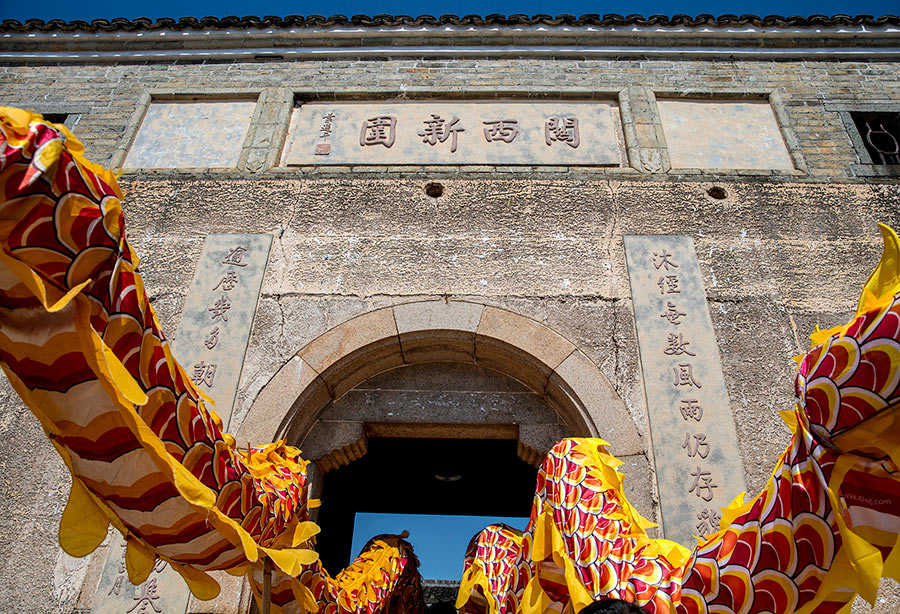 The Guanxi complex in Longnan county, Jiangxi province, is one of the best-preserved Hakka residential buildings in China. [Photo provided to China Daily]
Visitors may easily get lost — in time and physically — while wandering around the ancient labyrinth-like homes for Hakka people in Ganzhou, Jiangxi province.
The well-paved slab stone paths, exquisite wood and stone carvings, and the crisscrossing corridors have all remained intact through the ages like a weaving maze of history.
The Hakka, a subgroup of the Han Chinese people, moved from central China to escape wars and natural disasters centuries ago, and settled down mostly in Guangdong, Jiangxi and Fujian provinces. Its ancient residential buildings, called weiwu, have become icons of Hakka culture.
Longnan county in Ganzhou is known as "the land of Hakka weiwu". Among its 376 weiwu, the Guanxi complex is one of the best-preserved Hakka residential structures in the country.