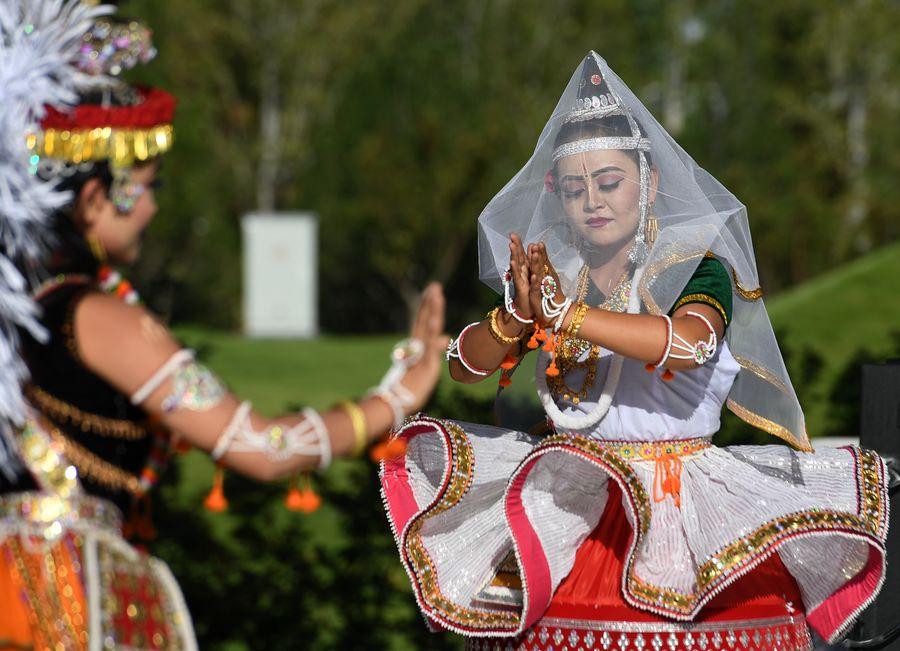 Staff members perform during the "India Day" event at the Beijing International Horticultural Exhibition in Beijing, capital of China, Aug 17, 2019. [Photo/Xinhua]
People-to-people and cultural exchanges between China and India are flourishing.
"Practicing yoga, drinking Indian black tea and watching Bollywood movies have become the fashion among Chinese youth. Chinese movie stars such as Jackie Chan are household names in India. People in India enjoy acupuncture, martial arts and Chinese cuisine," said Chinese Ambassador to India Sun Weidong.