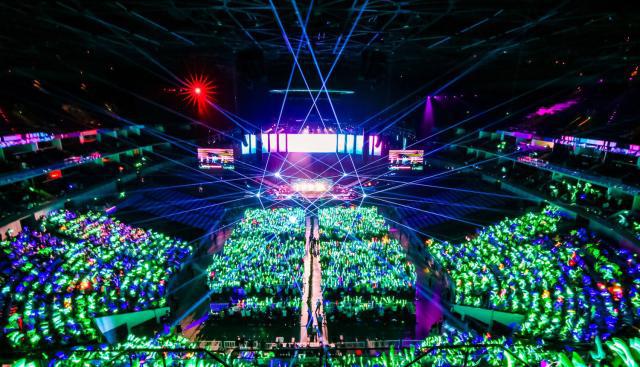 Actors perform at the opening ceremony of the 2019 International Horticultural Exhibition in Beijing's Yanqing district on April 28. The horticultural expo officially welcomes visitors starting April 29. Its huge collection of plants and flowers, eye-catching pavilions and green development concepts will enthrall visitors for 162 days. [Photo/Xinhua]
Nearly 2,000 cultural events have been held at the Beijing International Horticultural Exhibition since it kicked off in April, the expo's organizer said Thursday.
International events, including horticultural competitions and performances of songs, dances, dramas and acrobatics from all over the world, have attracted visitors from home and abroad.
As of August 1, more than 3 million visits have been made to the expo.
Meanwhile, diverse activities focusing on different Chinese cities and provinces, as well as performances and displays of intangible cultural heritage and handicraft with ethnic characteristics, have also drawn visitors' attention.
Various kinds of exhibition gardens from different places, including Beijing, Zhejiang and Inner Mongolia, allowed visitors to understand China's varying ecological culture.
"The expo is a window into the achievements of China's ecological civilization," said Ye Dahua, deputy director of the expo's coordination bureau, adding the expo will play a leading role in promoting regional development.
The horticultural expo in Beijing themed "Live Green, Live Better," is open until Oct. 7 and features a vast collection of flowers, fruit trees, Chinese herbal medicines and plant landscaping techniques, as well as ideas for green development.