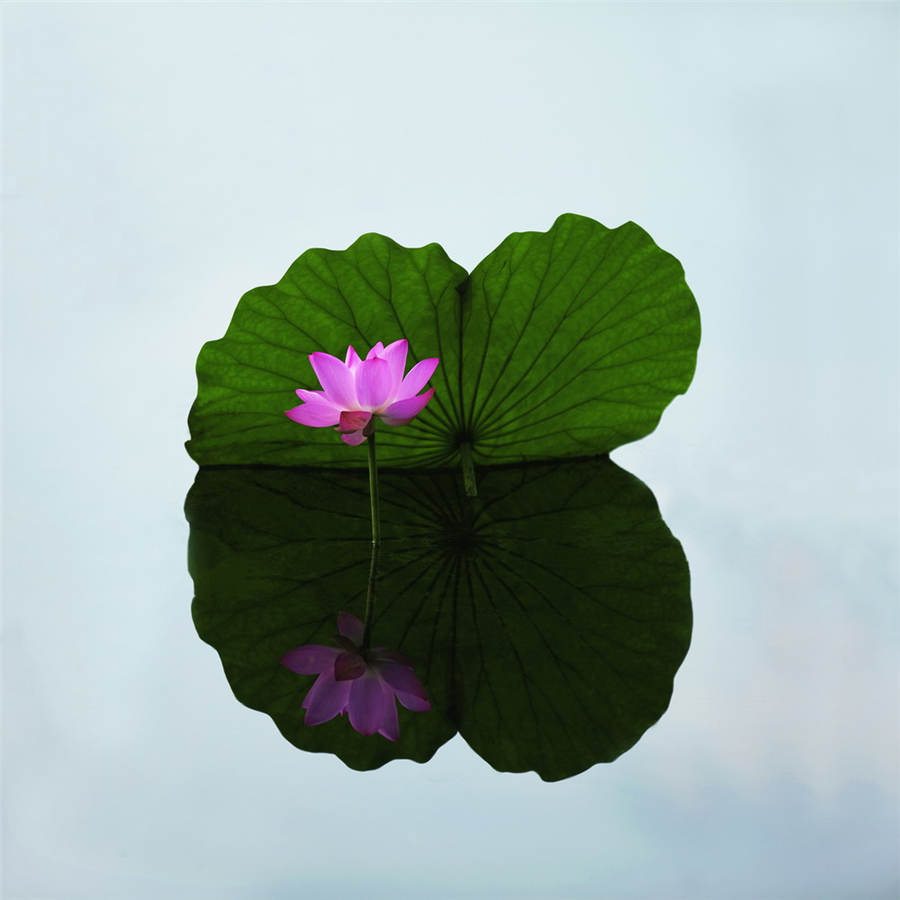 A bright pink lotus and green lotus leaves [Photo by Li Jianhui/cpanet.org.cn]
The lotus flower has been praised as noble, pure and elegant in Chinese culture, pursued by Chinese literati of all ages. Now is the best season to appreciate the lotus, which is in full bloom. Here is a series of artistic lotus images taken by photographer Li Jianhui, which were exhibited in the 1996 Arles Photography Festival in France.
Li, born in Beijing in 1959, has published several personal photography albums and is now a member of the China Photographers Association.