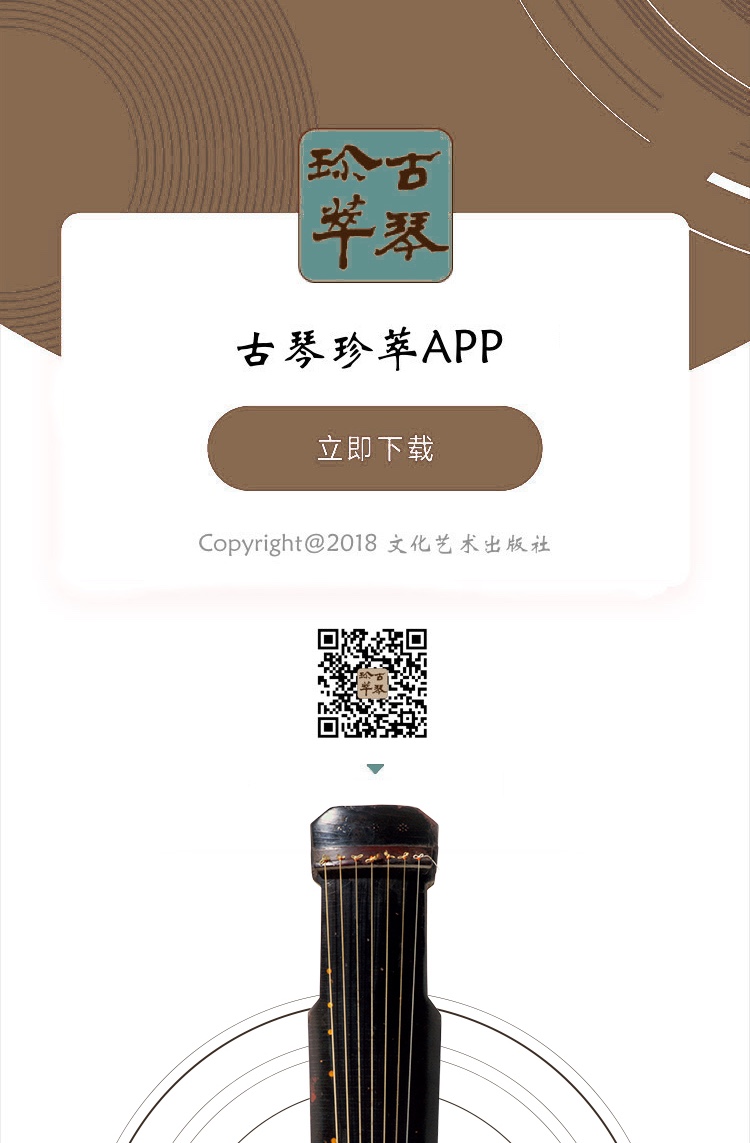 Compiled by the Music Research Institute of the Chinese National Academy of Arts and the Beijing Guqin Research Institute, the Collection of Chinese Guqin (multimedia edition) was published by the Culture and Art Publishing House in late 2018.
The book, helmed by Editor-in-Chief Mr. Wu Zhao and Deputy Chief Editors Mr. Gong Yi and Mr. Liu Dongsheng, is a small-sized and portable edition, based on the Collection of Chinese Guqin (revised edition) published in 2015. It contains pictures of 163 guqin (a seven-string traditional Chinese instrument) handed down from Tang (618-907), Song (1127-1279), Yuan (1271-1368) and Ming (1368-1644) dynasties, being the richest catalogue of guqin both at home and abroad.
The title of the book is written by Mr. Rao Zongyi, a noted master of traditional Chinese culture, and Mr. Cai Deyun, a renowned guqin artist. Mr. Wu Zhao, a famous guqin artist and music historian, selected the catalog of guqin, examined and revised the times of these instruments and enlarged explanatory notes. An encyclopedia of guqin art, the book employs digital technology and multimedia means to show us the history, inheritance, features, shapes, collection, and appreciation of Chinese guqin.
The most distinctive feature of this edition is that for the first time, QR codes have been added besides some images of the instruments. After scanning the QR code, the readers can hear the music played by famous guqin performers.