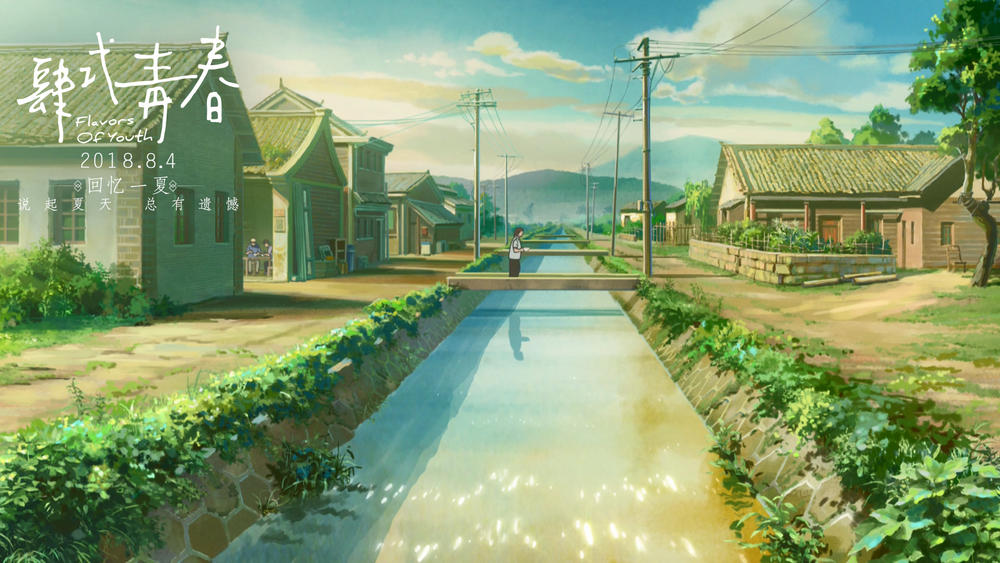 Flavors of Youth has been released in China and Japan. [Photo/Provided to China Daily]
On the other hand, Song, from the National Animation Creative Research and Development Center, said, "Chinese TV animation programs are better disseminated than animation films."
More than 1,400 hours of TV animation works were exported in 2016, with the value exceeding 36 million yuan, Song said. "But on the other hand, the animated films that have been shown overseas are 'rare', and usually don't do well at the box office," he added.
Song said it is still too early to equate the popularity of Chinese animation works with the number of licensing and broadcasting projects, and the industry in the country is undergoing a transition period from the novelty market to the mass market.
"It is good that many animators, whether consciously or unconsciously, seek their foundations and sources from traditional Chinese culture," Song said.
Van Eyken, from the Asia-Pacific Animation Association, said it is an advantage for Chinese animation to remain authentic, but it is also a challenge for these stories to be globally recognized.
Even though he travels regularly to China, Van Eyken said he still finds it difficult to understand the metaphors used in Chinese animation because "they are so culturally specific".
Gordon Chin, CEO and producer of Puzzle Animation, in Shenzhen, Guangdong province, agreed, adding that the company's most popular animation series in China, Ori-Princess, about the adventures of a princess during the Qing Dynasty (1644-1911), was also the most difficult to export.
In contrast, Puzzle Animation's AI Football GGO, a show about Chinese soccer players competing around the world, was first released in South Africa before gaining popularity at home.
At the time, local TV station ETV was looking for a soccer-related animation series to coincide with the 2010 FIFA World Cup soccer tournament in South Africa. Chin said the company won the contract over a studio from Japan, because M&C Toy Centre, a company owned by his father, had a long-term partner in the local market, and this helped greatly with smooth communication.
"ETV was very suspicious about our series, because only a few Chinese animation works were exported 10 years ago, and our negotiations took six months to finalize. But last year, when we released the second season of AI Football GGO, I could feel that they really wanted the series," Chin said. AI Football GGO has since been distributed to more than 40 countries.
Fantawild's Shang, said, "Localization is an important part of globalization," adding that in addition to cooperating with local distribution companies, creating posters in local languages and styles is also a must.