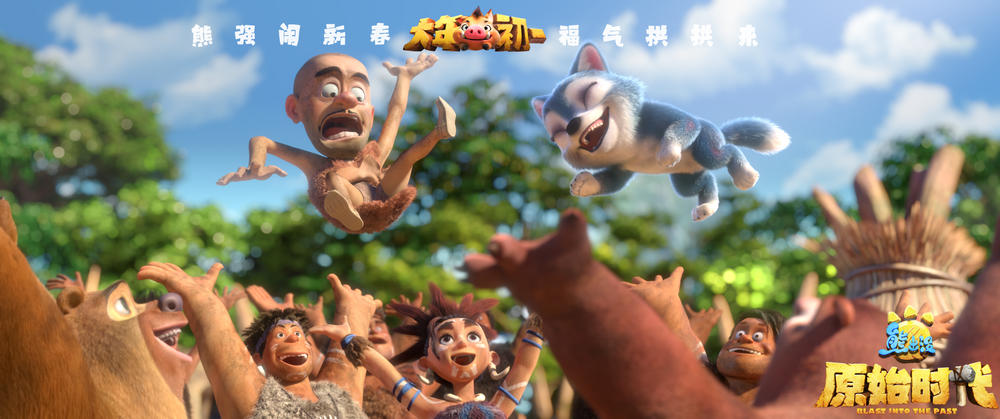 The Boonie Bears series, with more than 200 billion online hits, is reportedly the highest-grossing series in the history of Chinese television. [Photo/Provided to China Daily]
In addition, Shang said its Kung Fu Masters of the Zodiac and Chicken Stew series have been distributed in more than 70 countries and have become hit shows on entertainment platforms Nick Asia, Nick India and Star Times.
"The global market is paying more and more attention to Chinese culture and content, and is also interested in what Chinese intellectual property has to offer. This market holds great potential for Chinese IP."
In 2017, the market value of China's animation and cartoon industry reached 153.6 billion yuan ($22.2 billion at today's rates), and is expected to exceed 200 billion yuan by next year, according to consultancy iResearch.
According to a report by the Research and Markets institute, the value of the global animation industry last year was $259 billion, and is projected to reach $270 billion by next year.
Huge user demand is one of the sector's growth drivers in China. According to iResearch, there were nearly 350 million ACGN users in the country last year, with more than 200 million viewing online animation and cartoon productions.
Herman Van Eyken, president of the Asia-Pacific Animation Association, said, "The size of it (China's animation industry) is mind-blowing for someone who is not acquainted to China, and so is the quality."
He said that based on his experience with some Chinese companies and universities he was impressed with the high quality of the Chinese industry and its techniques in animation production.
"There have been some very good and successful animation stories produced in China in the past, but they might not have gone beyond China," said Van Eyken, who is also head of Griffith University's Film School in Brisbane, Australia. "Now China is looking outside and trying to respond to that."