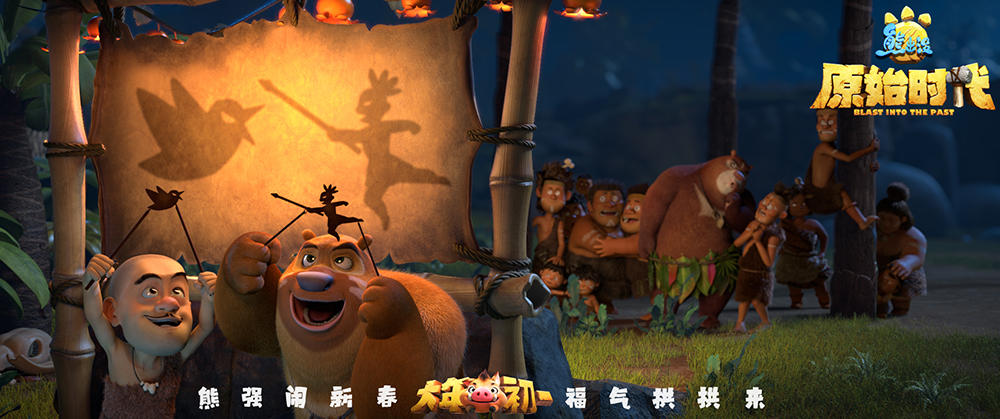 The Boonie Bears series, with more than 200 billion online hits, is reportedly the highest-grossing series in the history of Chinese television. [Photo/Provided to China Daily]
Song Lei, director of the consulting and planning department at the National Animation Creative Research and Development Center, said Chinese animation companies have done well in Southeast Asian and African countries, which are also their main destinations for exports. The center is an incubator platform responsible to the State-owned China ACG Group to support exports by the country's animation industry.
Chinese animation companies are looking overseas because the market is an important source of revenue for many of them, Song said.
Daisy Shang, executive president of Fantawild Group and general manager of Fantawild Animation, said, "In this increasingly globalized era, every enterprise needs to explore the international market."
She said the company has targeted both domestic and international markets since being founded, with all of its output distributed overseas. Bilingual production was a basic concept from the start.
Animated Boonie Bears films have been launched in China annually since 2014. During the Spring Festival film season this year, Boonie Bears: Blast into the Past became the highest-grossing animated movie, with a 9.1 rating on box-office tracker Maoyan-second only to the scifi hit The Wandering Earth.
The Boonie Bears series is now available in more than 80 countries and has aired on platforms such as Disney, Sony, Netflix and Discovery Kids, making it Fantawild's best-performing brand globally.