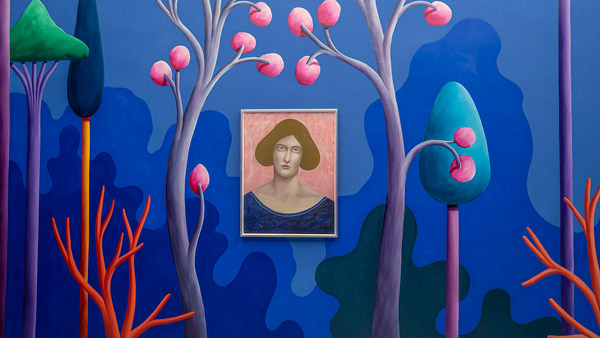 [Photo/M WOODS]
Nicolas Party: Arches
Swiss artist Nicolas Party's solo exhibition Arches is coming to an end this weekend at M Woods art museum in Beijing's art hub, 798 Art Zone.
Working across painting, pastel, sculpture, video and installation, Party is renowned for a deep sense of site specificity and temporality in his projects, which often feature hand-painted murals that exist on gallery walls only for the duration of an exhibition. Within these painted environments sit two- and three-dimensional works which offer a contemporary take on traditional subjects such as still life, portraiture, landscape and sculpture.
Party's exhibition at M Woods brings together recent works with a suite of new sculptures and wall paintings created on-site at the museum.
Learn more here.
If you go:
10:30 am - 6:00 pm, through Feb 24. M WOODS, D-06, 798 Art Zone, No 2 Jiuxianqiao Road, Chaoyang district. 010-8312-3450. 朝阳区酒仙桥路2号 798艺术区中二街 D-06号 木木美术馆
Tickets: 80 yuan/50 yuan for students/Free for M WOODS members