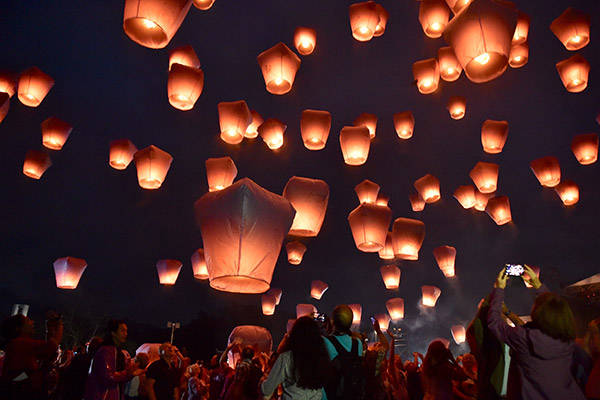 [PHOTO PROVIDED TO CHINA DAILY]
Clad in loose yellow pants with gold sequins, Deng Binguang and Tang Zaipeng along with 18 other members from their troupe, performed a lion dance show on China Central Television's Spring Festival Gala on Feb 4. The annual gala on the eve of Lunar New Year is one of the most watched entertainment programs worldwide, viewed this year by 1.17 billion people.
For this lion dance performance, 10 iron poles of heights between 1.7 meters and 2.25 meters and width of 38 centimeters each were fixed on movable platforms inside a CCTV studio, and Deng and Tang gave a dazzling show. This was challenging because routine lion dance performances use poles that are lower than 1.2 meters.
Deng and Tang work for the Bilintang Lion Dance Troupe in Foshan, Guangdong province, whose origin dates back 200 years to the Qing Dynasty (1644-1911).