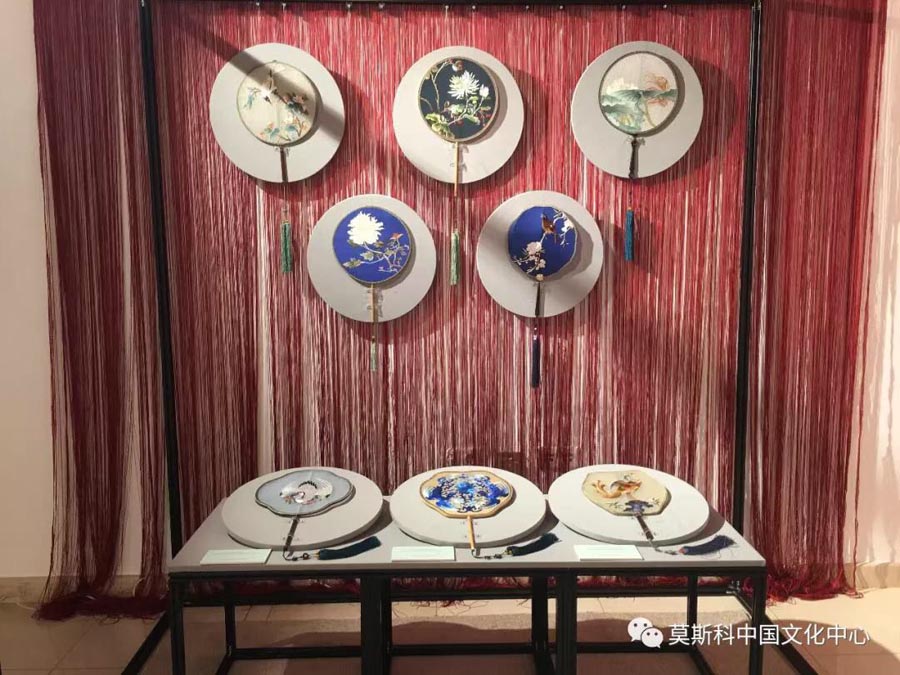 A collection of Chinese  tuanshan, or round fans, form part of the exhibition, Feb 27, 2019. [Photo/Chinaculture.org]
An exhibition exploring historic eastern aesthetics opened at the China Cultural Center in Moscow on Feb 27.
The center partnered with the Zhejiang Provincial Department of Culture and Tourism to showcase the ancient Chinese traditions that have been passed on to today's China, from century to century.
The exhibition includes qin (string musical instruments), qi (a strategic board game), shu (calligraphy) and hua (paintings), as well as tea-making and flower-arrangement demonstrations.