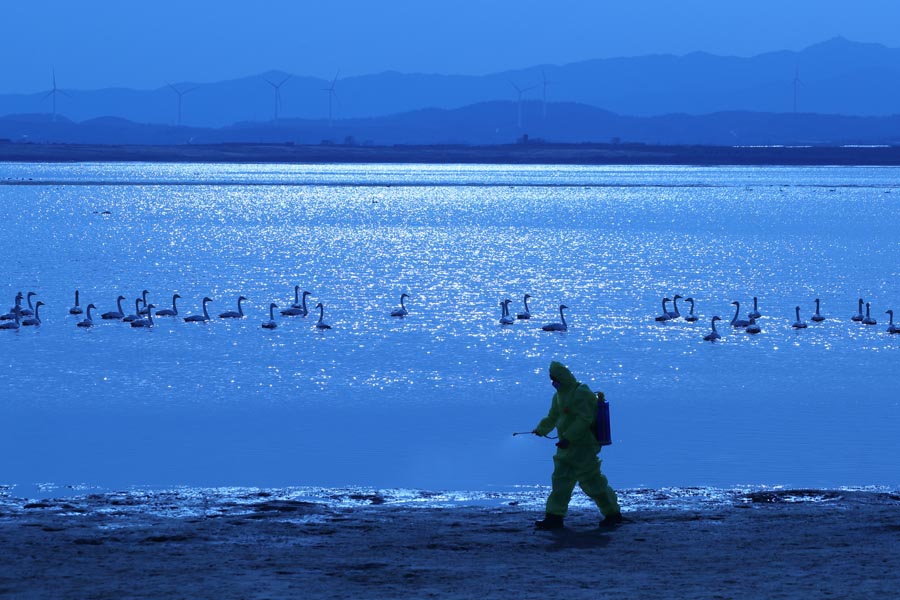 A conservation officer disinfects the areas surrounding Swan Lake. [PHOTO BY WANG JING/CHINA DAILY]
From November to April each year, more than 10,000 of the birds fly in from Siberia and other regions
Rongcheng, Shandong province, is located at the easternmost tip of the Shandong Peninsula, and it is home to the winter habitat of the Great Swan.
The Rongcheng Swan Lake is known as the "Hometown of the Great Swan" and is an important relay station for the southward migration of the birds.
From November to April each year, the swans fly in from Siberia and other regions, and they stay there in winter. Statistics show that the number of swans there is more than 10,000.
Every winter, more than 100,000 tourists visit the lake.