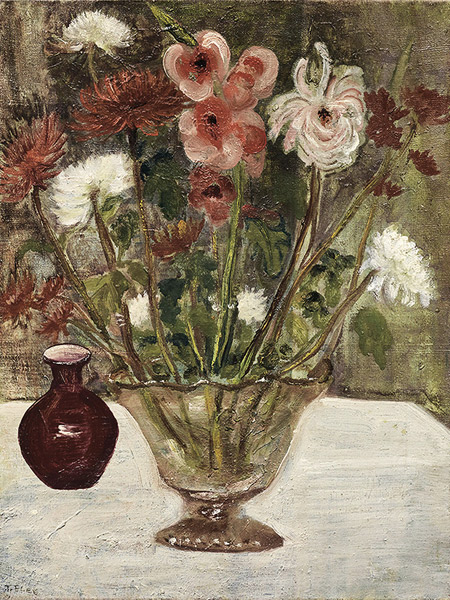 Chrysanthemums uses refined brushstrokes imbued with Chinese sensibilities. [Photo provided to China Daily]
A truly revolutionary painter
Chinese oil painting pioneer Li Tiefu's (1869-1952) solo show at the Art Museum of the Beijing Fine Art Academy is coming to an end this weekend.
The late Cantonese artist, who died nearly seven decades ago, is less well-known today since he spent half his life in North America and remained distant from art communities. He was one of the first Chinese artists to receive academic art training overseas.
Exhibition The One Beyond the Ordinary portrays Li's creativity and patriotism.
If you go:
9 am - 5 pm, through Jan 13. Art Museum of the Beijing Fine Art Academy, No 12 Chaoyang Park South Road, Chaoyang District. 010-65025171朝阳公园南路12号 北京画院美术馆
Tickets: Free (ID/passport cards are need to get a free entry ticket at the museum)