Discover the best things to do in Beijing with our weekly roundup of art and exhibitions, music, performances and trending activities around town. To recommend an upcoming event or activity, please contact li-ping@chinadaily.com.cn.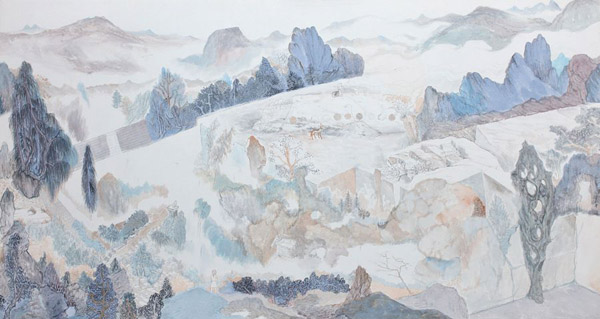 [Photo provided to chinadaily.com.cn]
Shanghai painter's works show a fairy world
Shanghai artist Chai Yiming is a lover of classic Chinese literature and folk tales about fairies, ghosts and mysteries. He is inspired by these stories to paint ink works in which he creates a world inhabited by fairies.
His many paintings adopt the traditional style of blue-green landscapes of Chinese ink art, or are derived from his experiments to present the texture of ink and paper. Dozens of Chai's paintings are now on show at Expecting a Spring Breeze, a solo exhibition in Beijing. 
If you go:
Through Feb 2. Ici Labas gallery, D10, East 798 Art Zone, 4 Jiuxianqiao Road, Chaoyang district. 798东街D10号ICI LABAS 艺栈画廊