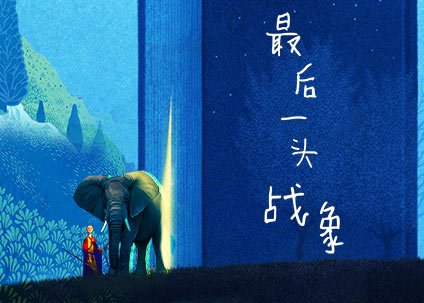 [Photo/chncpa.org]
The Last Warrior Elephant
The Last Warrior Elephant is a co-production of the Shanghai Media & Entertainment Group and Shanghai Puppet Theatre, directed by He Nian.

Set in the anti-Japanese war period, the play tells how a teenager, who grows up with a little elephant, lives in harmony and defends the motherland during the war. It's a family play full of fun, and "a legend about humanity and the elephant in the war".
The play is co-produced by Chinese and foreign teams, which use the latest multimedia technology to reveal the harmonious relationship between humans, nature, and animals, and tell the Chinese story in an international context. 
If you go:
7:30 pm, Jan 11-13. Theater, National Center for the Performing Arts, 2 West Chang'an Avenue, Xicheng district. 010 -6655-0000. 北京市西城区西长安街2号 国家大剧院
Tickets: 100- 500 yuan