Discover the best things to do in Beijing with our weekly roundup of art and exhibitions, music, performances and trending activities around town. To recommend an upcoming event or activity, please contact li-ping@chinadaily.com.cn.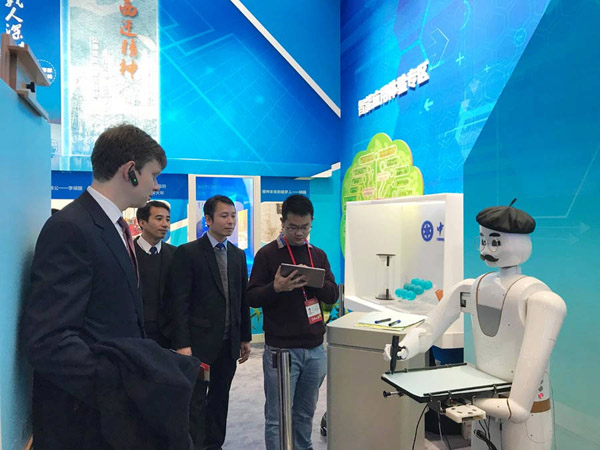 A foreign visitor stands in front of a robot artist before it draws his portrait at an interactive zone at the National Museum of China on Nov 19, 2018. [Photo by Li Ping/chinadaily.com.cn]
Reform and opening-up 40 years on
A major exhibition is underway at the National Museum of China commemorating the 40th anniversary of China's reform and opening-up. Through historical photos, documents, videos, miniature models and interactive devices, the exhibition presents the country's major achievements and changes in people's lives since reform and opening-up began in 1978.
The exhibition also highlights high-tech devices such as robots that paint portraits for visitors and robots that make coffee.
Get a sneak peek here.
If you go:
8:30 am to 6 pm (entry closed at 4:30 pm). National Museum of China, 16 East Chang'an Avenue, Dongcheng district. 010-6511-6188.
Tickets: Free