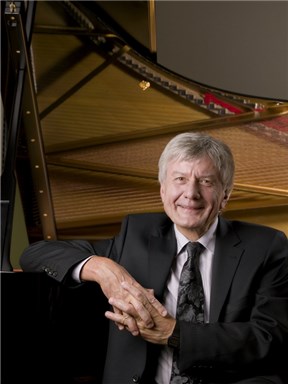 [Photo/chncpa.org]
Peter Rösel piano recital

Born in Germany's Dresden to a conductor and a singer, Peter Rösel took his first piano lessons at the age of six.
He completed a five-year-study at the Tchaikovsky Conservatory in Moscow with Dmitri Bashkirov and Lev Oborin. At that time, he became not only the first German prize winner at the Moscow Tchaikovsky Competition and the Montreal Piano Competition, but he also started an international career which has taken him to the music centers of every continent.
His performances at international festivals, such as Dresden, Salzburg, Prague (Prague Spring) La Roque d'Anthéron, Edinburgh and Hong Kong, were enthusiastically acclaimed by audiences and newspapers.
His recital in Beijing will cover Joseph Haydn's Sonate in E-flat major Hob. XVI, 52, Franz Schubert's Sonate in B major, Op. posth. D 960, and Beethoven's Sonate in C minor, Op. 111.
Learn more here.
If you go:
7:30 pm, July 8. Concert Hall, National Center for the Performing Arts, 2 West Chang'an Avenue, Xicheng district. 010 -6655-0000.
Tickets: 50 - 380 yuan