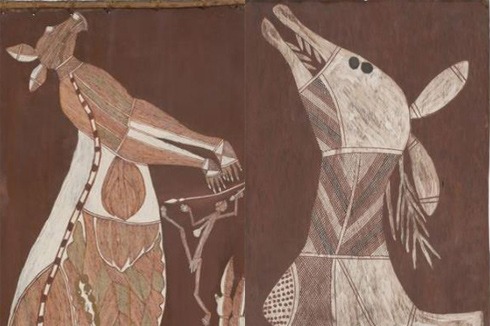 [Photo/chnmuseum.cn]
Australian bark paintings

Using bark as canvas and ochre as pigment, indigenous Australians have formed their unique bark painting style over the centuries. The artwork usually centers around local people's prehistoric religions, recording history and legends of the tribes.
The exhibition, Old Masters: Australia's Great Bark Artists, is underway at the National Museum of China and offers a glimpse of this unique painting style.
Get a sneak peek here.
If you go:
9 am - 5 pm, through Sept 2 (Closed on Mondays). Galleries N11, National Museum of China, 16 East Chang'an Avenue, Dongcheng district. 010-6511-6188.
Tickets: 50 yuan (30 yuan for students)