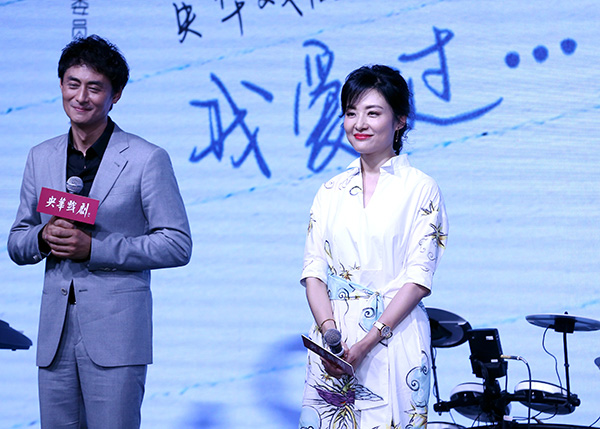 TV host-turned actress Zhou Tao (right). [Photo provided to China Daily]
Chinese actor Sun Qiang plays the role of Zhang Mingliang, the other leading character. Sun has performed in various movies and TV series as well as in Taiwan director Stan Lai's eight-hour epic play A Dream Like A Dream.
"I was attracted by the story of Love Letters because it reminded me of my days in school," says Sun.
One of the most unforgettable moments from his time in school was when his house was burned down in a fire on March 31, 1983.
"I felt so terrified at that moment. When I came to school the day after the fire, many classmates came over to me and sent me lots of gifts. It was very touching," recalls Sun.
"Among the students who presented me gifts was a girl I had crush on. She gave me a pencil box and a notebook and I was so excited. All those feelings are vividly depicted when I play the role of Zhang Mingliang."
If you go
Time 7:30pm, Aug 16 to 19.
Address: Poly Theater, 14 Dongzhimennan Dajie, Dongcheng district, Beijing.
Tel: 400-600-4100