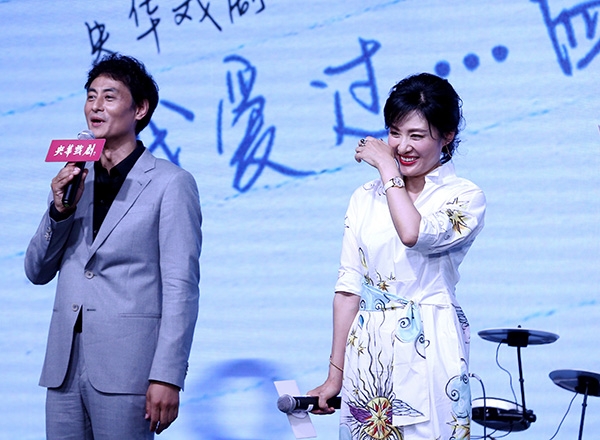 TV host-turned actress Zhou Tao (right). [Photo provided to China Daily]
Zhou's hometown, Anhui province, is known for huangmeixi, a traditional Chinese opera with a history dating back to the ancient Tang Dynasty (618-907). As such, she grew up with a passion for theater and received acting training in high school.
After graduating from China Communication University, Zhou worked for three years at Beijing Television and 23 years at CCTV.
"I always wanted to perform in theater. If I didn't quit my job at CCTV, I wouldn't have had the chance to play the role and fulfill my dream of becoming a theater actress," Zhou says.
According to Wang Keran, the producer and one of the scriptwriters of Love Letters, the play also mirrors the country's transformation since its opening-up in 1978.
The pair recorded the key moments when their lives were affected by changes in society in their love letters to one another. Some of the events mentioned include the restarting of the national college entrance exam in 1977, the coming of the Internet age in the early 2000s and the devastating Wenchuan earthquake in Sichuan province in 2008.
"We wanted to depict the relationship against the backdrop of the country's changes," says Wang. "In this way, the audience can relate to the play because they have also experienced the same events like the two leading characters."