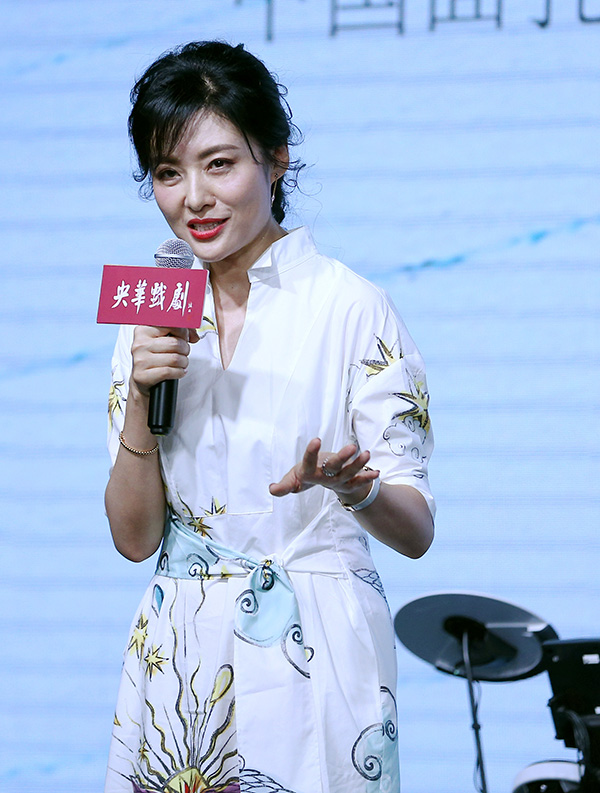 TV host-turned actress Zhou Tao. [Photo provided to China Daily]
She was one of the most well-known TV hosts of the country, appearing in national galas such as CCTV's annual Spring Festival gala and the opening ceremony of the 2008 Beijing Olympic Games.
Despite racking up these achievements, Zhou Tao quit her job at CCTV in 2016 to embark on a new career as the performing director of the Beijing Performing Arts Group.
The 50-year-old will now return to the stage, albeit one of a different nature, for her debut performance in the theatrical production Love Letters.
Since its premiere in April in Taiyuan, Shanxi province, the play has toured 18 Chinese cities including Nanjing, Jiangsu province, Chongqing and Zhuhai, Guangdong province. The play will debut in Beijing on Aug 16.
Directed by Russian dramatist Yury Eremin, Love Letters revolves around the romance of two characters which spans from 1975 to 2015. After meeting one another in middle school, the couple becomes separated due to their respective career pursuits.
"This play allows me to dream," says Zhou. "I play the role of Lu Jiajia from her teenage days to when she becomes an adult. The age difference is challenging. I had to recall my youth to portray the role."