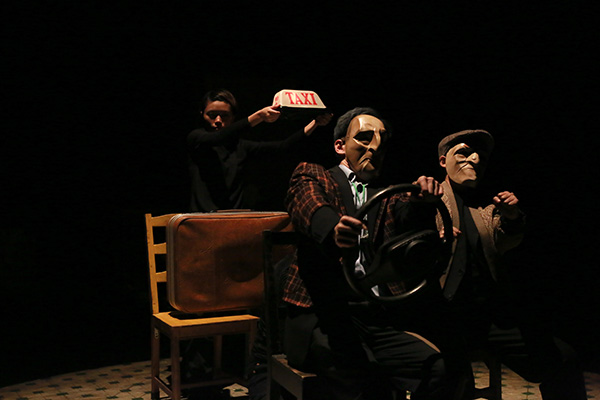 [Photo provided to China Daily]
"The problem of the elderly is very serious. They are very lonely and have no one to talk to. I hope that our audiences will hug their parents after watching Papa."
The nonverbal, one-hour show, premiered in Guangzhou in 2016 and has been staged 15 times so far, including at the Wuzhen Theater Festival in Zhejiang province; at the World Stage Design in Taipei and at the Asia TYA Festival in Tokyo.
The upcoming show in the capital is part of the ongoing 18th Meet in Beijing Arts Festival, the largest annual festival in Beijing, which celebrates dance, music, drama and art, with nearly 800 artists from 44 performing arts groups from 19 countries and regions.
The production features leather masks, and the actors use their bodies in the show.
"Mask acting requires good physicality and body control," says the director.
Besides, the audience also need to get involved in the performance as they have to use their imagination.
"I wanted to create a good piece that is entertaining, but also where people can think and reflect," the director says, adding that the process of designing for the show was very "organic".