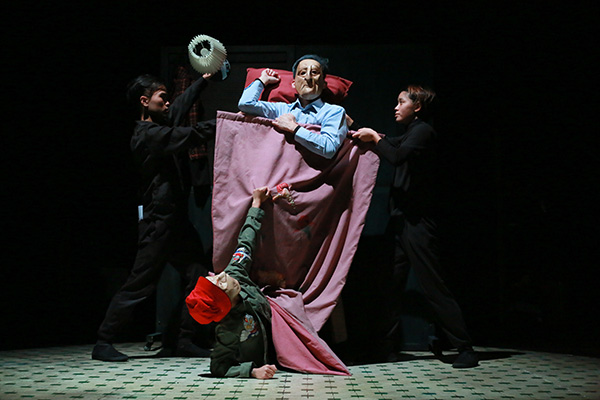 Hong Kong theater, Theatre de la Feuille, will bring its production Papa in Beijing.[Photo provided to China Daily]
Hong Kong director Ata Wong Chun-tat's production Papa will premiere in the capital over April 30 to May 1 as part of the 18th Meet in Beijing Arts Festival
The clock is ticking. An old man sits in his watchmaking studio, repairing watches. He looks at the door from time to time and the sound of the clock seems to be very loud in the tiny room.
This is the opening scene of Hong Kong director Ata Wong Chun-tat's production, Papa, which will premiere in Beijing over April 30 to May 1.
The show, which follows a retired watchmaker father living in a home for the elderly, was created by the director as a gift to his family, and to raise the awareness about the elderly, who suffer from isolation from the society.
Speaking about the issue, Wong says: "I have a very close relationship with my family members and they support me a lot. But a lot of Hong Kong families are not that intimate, especially when it comes to father-son and father-daughter relationships.
"The Chinese people always keep their love in their hearts and never express it," says the 34-year-old director.