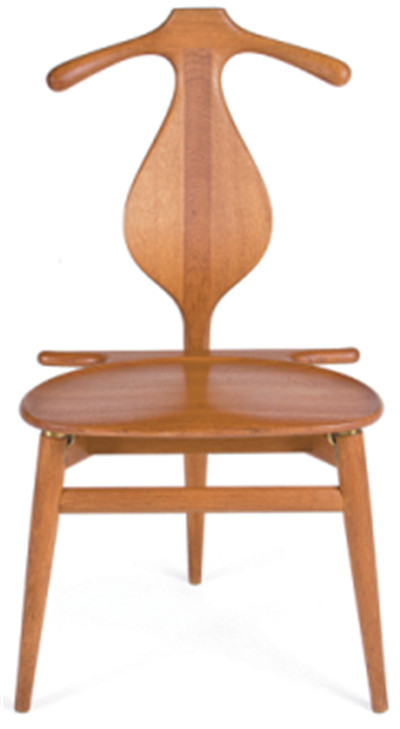 Valet Chair (1953). [Photo provided to China Daily]
The exhibition, which runs through April 22, also displays many other vintage chairs designed by nine prominent Danish artists. The theme centers on a continuous, mind-racking task-seeking new combinations for simple elements, such as the legs, arms, seats and back of chairs.
The Danish Cultural Center's director Eric Messerschmidt tells China Daily that the shown chairs were tailor-made for royal families earlier or had belonged to artists and company executives. Over recent years, they have been transferred through auctions to private collectors in East Asia.
The exhibition brings together many classic designs that offer a glimpse of how Danish furniture design gradually became an ambassador of Danish culture after World War II, and promoted Denmark's art and culture internationally.
Featured artists at the Beijing show include the late architect and designer Finn Juhl, known to have heralded the emergence of "Danish design" in the 1940s.