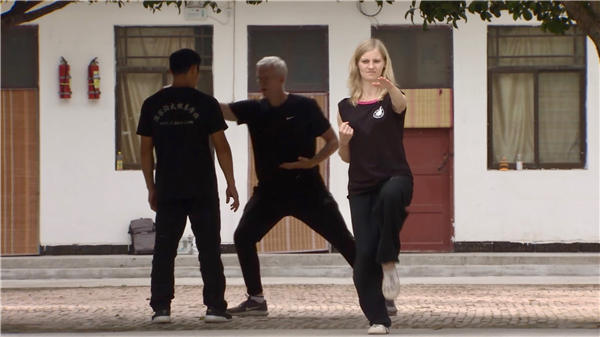 Foreign students at one of the Taichi schools in Chenjiagou. [Photo/CGTN]
For Taichi enthusiasts looking for expert Taichi coaching in an authentic setting, there are plenty of options. The streets in Chenjiagou are lined with guesthouses that offer private Taichi instruction with medium- to long-term stays.
There are also three Taichi schools in Chenjiagou run by Taichi masters. Indeed, they are primarily boarding schools for five to 18-year-olds with a Taichi focus added to the national curriculum, but they also cater to adults of all ages and backgrounds.
In Chenjiagou, there's no escape from Taichi, a way of life there for centuries, and now, it could be your way of life too, if you make a pilgrimage there.