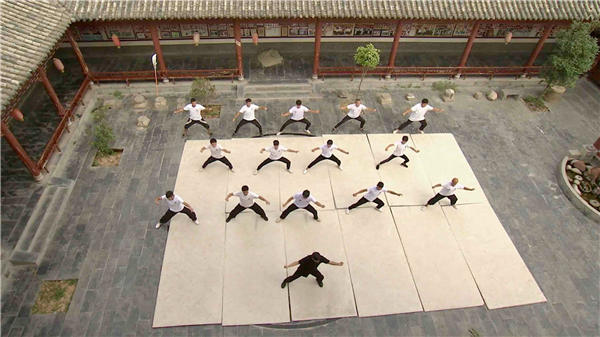 A Taichi master teaches his teenage students. [Photo/CGTN]
Nowadays, according to some sources, Taichi has spread to 150 countries and is practiced by hundreds of millions of people worldwide, mostly for its health benefits.
Wenxian county was recognized in 2007 as the birthplace of Chinese taijiquan – the official name of Taichi, and so began what you could call a Taichi rebirth.
Since then, much of Chenjiagou has been restored, a towering Taichi museum established, and the Chen family compound in which Taichi originated touched up and transformed into an interactive gallery. Five-star resorts are being built, plus a lakeside utopia for peaceful outdoor Taichi practice amidst the greenery.