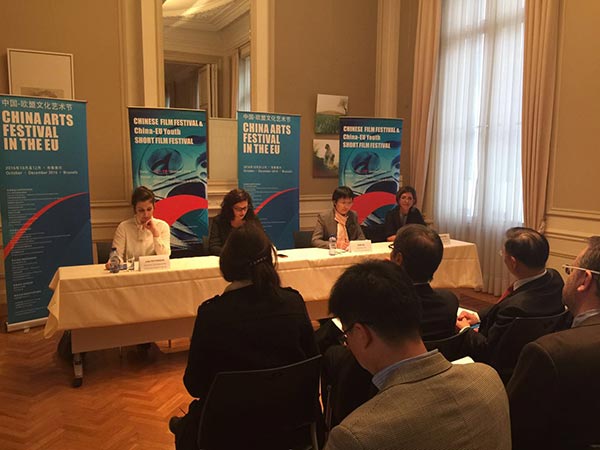 The inauguration ceremony for the second China Arts Festival in the EU was held at the China Cultural Center in Brussels on Oct 6. [Photo provided to China Daily]
Since China and the EU established diplomatic relations in 1975, their economic and political ties have been growing deeper, which increasingly proves the relations between the two parties to be strategic and comprehensive.
Under the framework of China-EU high-level people-to-people dialogue, the exchanges have taken on full vitality in key fields of bilateral cultural cooperation such as cultural industries, cultural heritage, traditional culture, contemporary arts and humanistic ideas.
The EU pays close attention to China's Belt and Road Initiative and has been actively responsive ever since it was announced. The two sides have been working together to consolidate the ground for partnerships of peace, growth, reform and civilization by promoting people-to-people dialogue and mutual learning.
The EU has recently adopted a new strategy where culture is placed at the heart of its international relations, which results from a series of investigations and research and reflects its determination for strengthening cultural development.