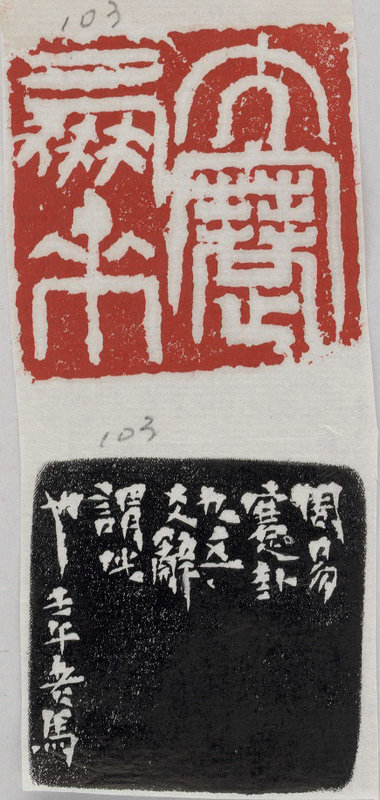 [Photo provided to chinadaily.com.cn]
Throughout his life, Ma Shida (1943-2012) dedicated himself wholeheartedly to the traditional practices of calligraphy and seal cutting.
Carving on the Heart, a commemorative exhibition now at the National Art Museum of China in Beijing, shows 20 calligraphic works and 70 seals marking the achievement of Ma who taught at Nanjing Normal University in East China's Jiangsu province; and 45 of the displayed works were donated by the artist's family to the NAMOC.
"Every seal carved by him is impressive, encapsulating his wisdom and persistence," says Li Gangtian, vice president of the time-honored Xiling Seal Art Society based in Hangzhou, East China's Zhejiang province. Ma was a society member.
"Besides his exploration with seal art, he also left great spiritual legacy -- he was honest to life," Li adds.
The exhibition runs through Oct 10.