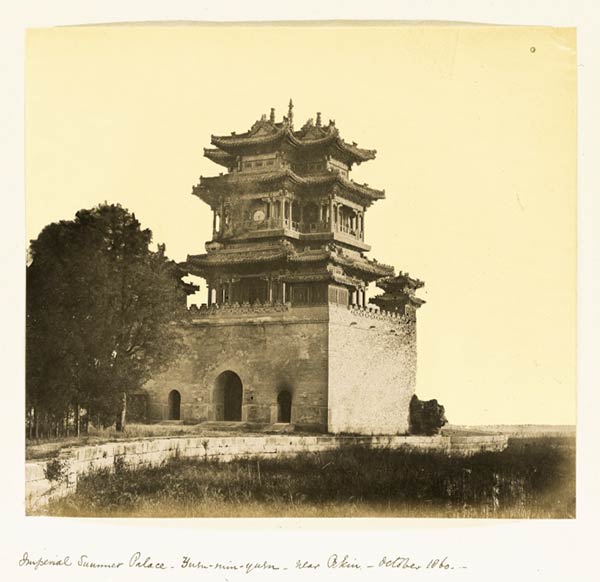 An old photo of Yuanmingyuan, taken by Felice Beato in 1860 shows the garden before it was destroyed. The item sold for 218,500 pounds ($284,867) during an auction at Sotheby's. [Photo/sothebys.com]
A series of photos presenting China's Yuanmingyuan, or the Old Summer Palace, are a hit online. The pictures were taken by British photographer Felice Beato and German Ernst Ohlmer. There also are detailed illustrations of the site based on the photographs.
The illustrations reveal the beautiful scenery of the former imperial garden before it was burned down by British and French troops in 1860. Netizens were amazed by the landscape and described the former garden as a fairyland.