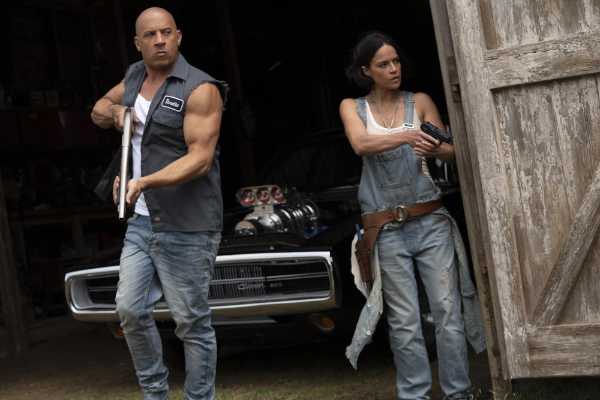 Universal Pictures' F9, which will hit the Chinese mainland on May 21, set a record in the country for Hollywood movie presales since reopening domestic theaters in late July last year.
As of Tuesday, the movie starring Vin Diesel has grossed 11.7 million yuan ($1.82 million) at the presale box office from all 710 IMAX cinemas across China.
During the May 18 online premiere tailored to Chinese fans and streamed on Sina Weibo, director Justin Lin said the new tale will return to the past and "kind of dig into the mythology of the original story of the Toretto family".
Diesel revealed that the next sequel, or the tenth installment, will shoot a few scenes in China, and the enduring franchise, which saw its first movie open in 2001, will end with the 11th sequel.
The latest figures from the ticketing service Maoyan show that the upcoming F9 has earned over 60 million yuan in box office presales with a stunning reach of more than 87 percent of around 70,000 screens in China on its opening day.
The film will be released in the North America on June 25, signifying that Chinese fans are able to watch the action-studded blockbuster more than a month earlier.