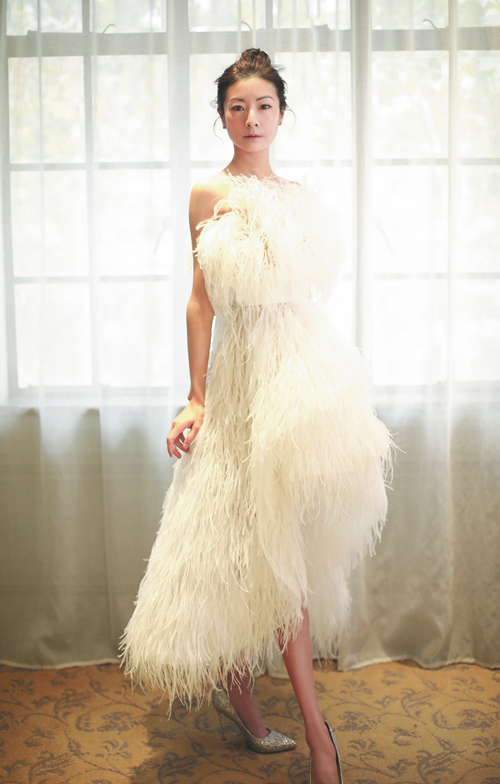 China Daily
She decided to join in the reality show when San Francisco Ballet had to shut down its theater because of the coronavirus pandemic last March, and she missed the stage so much.
"The moment I returned to the stage was the time I felt I was back where I belong. This is a stage full of magic and potential. I wanted to challenge my past, break through my presence and try something more future."
Many Chinese dancers impressed and inspired her during the show, and that made the experience rewarding, she said.
Before the coronavirus broke out early last year, Tan's last performance on stage was on March 6, 2020. It was the opening night of A Midsummer Night's Dream, choreographed by George Balanchine. Tan danced on the opening night.
After the curtain call, Helgi Tomasson, the artistic director of the San Francisco Ballet, gathered all the dancers, musicians and staff to the stage, she said, which Tan could not recall ever having happened before.
"He announced that the city had been ordered to shut down the theater because of the pandemic," said Tan, who kept training six days a week during the lockdown.
"I was numb with shock, and the next moment I noticed some dancers tearful and crying.
"The pandemic has changed a lot, including the way people enjoy performing art. However, I guess at the end of the day one of the most enjoyable moments is still being in the opera house and watching the performances on site. There is nothing like live performances, where the audience are also communicating with the performers in a way rather than just audiovisual appreciation."
Tan's relationship with ballet began at the age of 5 when she was impressed by the beauty of a performance of Swan Lake on TV.
Her father wanted her to become a doctor, but her mother loved ballet and supported her wish to enter dance school. She began ballet training at Shanghai Dance School and graduated four years later.
In 1992 Tan won a scholarship and went to Stuttgart, Germany, to further her ballet training. During her time in Germany, Tomasson, the artistic director and principal choreographer of the San Francisco Ballet, got in touch with her. He told her she would become the company's youngest solo dancer, and in 1995 Tan joined the company as a soloist. In 1997 she was promoted to be principal dancer of the company.