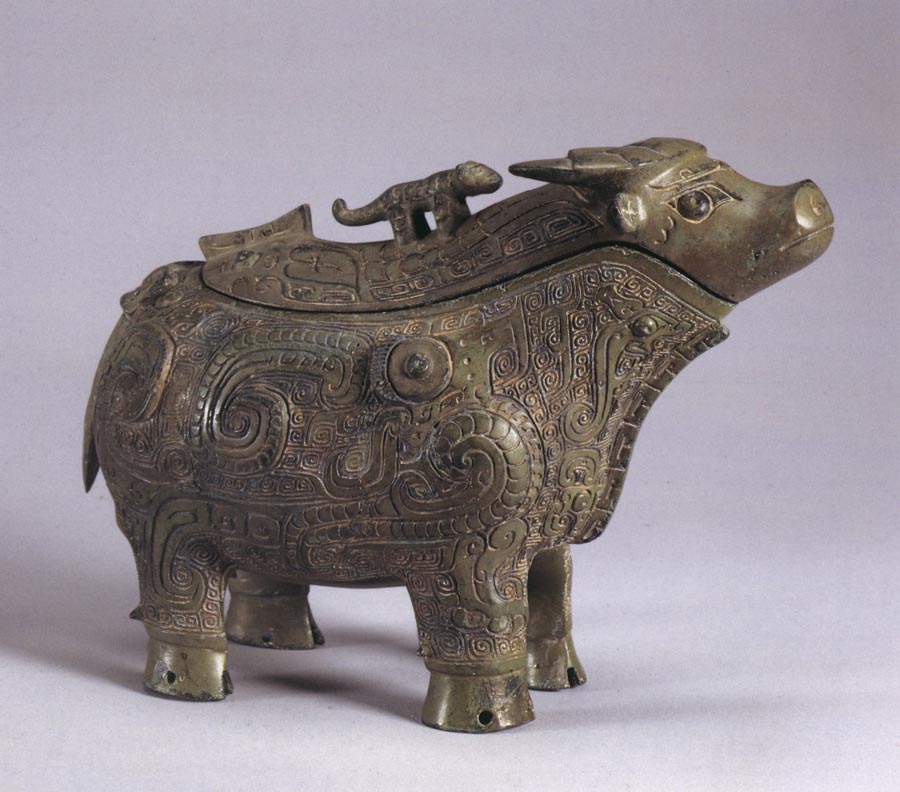 A new Chinese zodiac show featuring the ox opened on Feb 2, ushering in a series of seven exhibitions at Shanghai Museum for this year.
The zodiac exhibition features eight objects themed around the ox, the zodiac animal for 2021 according to the Chinese lunar calendar.
Chu Xin, deputy director of the exhibition department at Shanghai Museum, says that visitors will be able to learn about the wide representation of oxen in ancient Chinese culture through this showcase.
She notes that the ox is prominent in Chinese art because the animal is closely related to two important aspects of traditional Chinese society: farming and rituals.
Six of the sculptures, paintings and jade objects featuring the ox come from the Shanghai Museum's collection. The remaining two were loaned from the National Museum of Korea in South Korea.
Following the zodiac exhibition, which will conclude on March 7, Shanghai Museum will present a showcase of paintings and calligraphy represented in silk weaving and embroidery from May 21 to July 18.