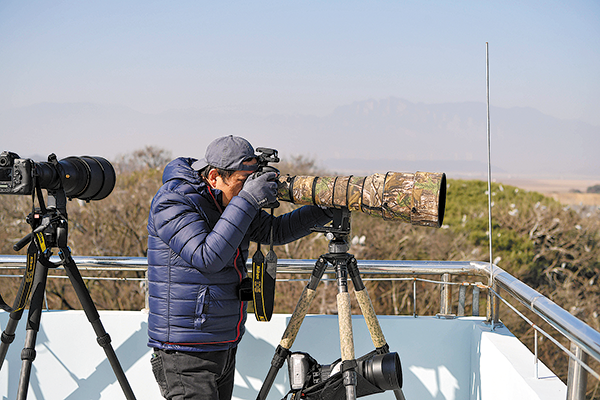 NANCHANG-On the banks of Poyang Lake, China's largest freshwater lake, there lies a "bird village".
Dazizui village, in Sushan township, East China's Jiangxi province, is home to 27 households and nearly 10,000 gray herons, a migratory bird that comes every winter.
The first time villagers saw gray herons was in the 1990s. The elegant bird, with its long legs and gray, black and white feathering, was deemed an "auspicious bird" that could bring fortune to the village.
Feeding on small fish, shrimps and loach, gray herons often appear in marshes, shallow lakes and ponds. They can stand still for hours while foraging in shallow waters for food.
"Sometimes the natural supply of food is insufficient, so we prepare some for them," says Xu Guosong, head of a local heron conservation association, adding that local residents formed a patrol team to protect the birds from poaching in 2003.
The population of gray herons has been rising steadily. In 2018, there were over 3,000 gray herons wintering in the village, and their group further expanded to 6,000 in 2019 and nearly 10,000 by early 2021.