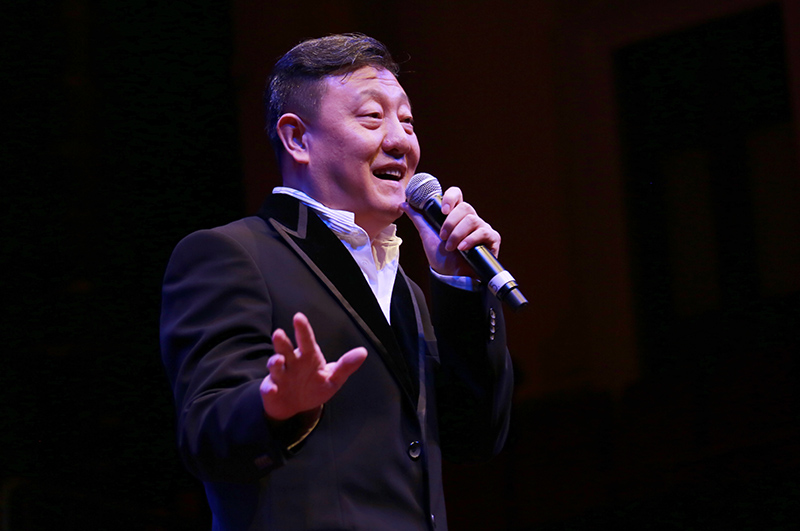 Singer Han Lei performs at 2014 Australia China Culture Week in Sydney, Australia on Aug. 16, 2014. (People's Daily Online / He Ji)

The 2014 Australia China Culture Week Star Gala, hosted by Ovideo Media and Australia China Culture Exchange & Friendship Association, was held in Sydney's town hall on Aug. 16, 2014. Singers and performers from China, together with Australia's Chinese performing groups brought a spectacular show to the audience in Sydney.
The performing artists from China include famous Chinese Singer Han Lei, Ping An from the "2012 Voice of China", Li Xiaoyun from "2009 Supergirl Contest" and 2014 China's Got Talent winner Yin Zhonghua and his sister Yin Suli.
After the show, the organizer awarded the "Ambassador of the Australia China Cultural Exchange & Friendship Promotion" certificate to Han Lei.
We Recommend: