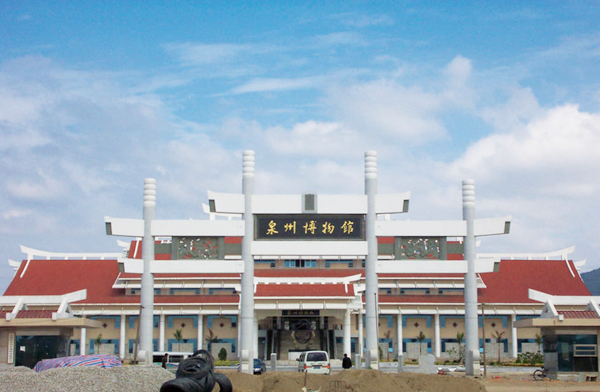 [Photo: Quanzhou Museum]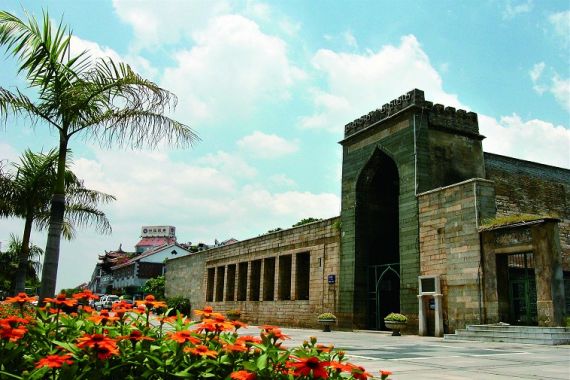 [Photo: Qingjing Mosque in Quanzhou]
As a starting point on the "Maritime Silk Road", Quanzhou in Fujian Province recently officially declared itself to be the beginning of the "21st Century Marine Silk Road".
Optimize the environment to boost trade and economic cooperation
Quanzhou has established an industrial cluster covering petrochemicals, textiles, clothing, footwear, equipment manufacturing, building materials, food and beverage. In 2013, the city's industrial value added 246 billion yuan, an increase of 13.4%. The industrial base has laid a solid foundation for foreign trade. Last year, the total trade between Quanzhou and the countries along the "Marine Silk Road" reached more than $13 billion. The Middle East has become its largest trading partner and ASEAN ranked fourth; the two regions have set up 1,389 enterprises in Quanzhou, amounting to $ 4.145 billion. Meanwhile, Quanzhou enterprises set up 27offices along the "Marine Silk Road" for investment.
The first Sino-Arab Forum was held in Quanzhou in June this year, which was attended by representatives from 19 Arab League cities and other diplomatic envoys and experts. During the forum, Quanzhou launched 162 key investment projects, with a total investment of 265 billion yuan. It signed cooperation agreements with Sousse, Tunisia and Khartoum, Sudan for deeper exchanges and cooperation in economy, trade, culture, and other areas.
We recommend: