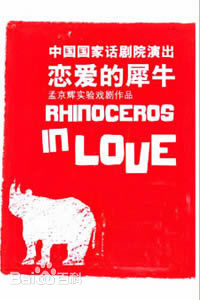 Rhinoceros in Love directed by Meng Jinghui will be staged at Avignon Festival.
July brings the annual festival to Avignon and transforms the city in southern France into a lively theatre. A special performance of China Night also creates a dense Chinese culture atmosphere there. Meng Jinghui, art director of the Beijing Fringe Festival (formerly the Beijing Youth Theater Festival) said many people came to him for drama collaboration.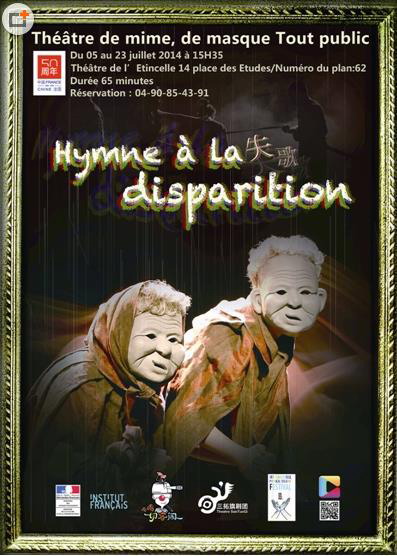 Hymne a la disparition made by Theater San Tuo Qi
The Avignon Festival consists of two parts, "In" and "Off". The Festival Off is an original cultural experience, a precious testimony to the vitality of the living art. It began collaborating with the Beijing Fringe Festival in 2011 and has brought nearly 20 French works to China within three years. Young dramatists and performers gained experience and made progress in this world-class drama carnival.
Wang Jing, producer of the exchange program, said that China and France are undergoing a run-in period in drama. Both need time to adapt the differences in creation concept, performing forms, operational patterns and technical support.
Greg Gellman, chairman of Festival Off, pointed out that co-creation enhances the mutual understanding of the two peoples as well as the culture. More importantly, it helps to better understand the thoughts of the contemporary people.
The Theater San Tuo Qi in Beijing is the pioneer in promoting Sino-French drama exchanges and has become the first Chinese troupe to run a theater abroad. Zhao Miao, director of the Theater San Tuo Qi hopes to develop his troupe into a platform for exchanges with France and the world.
This year marks the 50th anniversary of diplomatic relations between China and France and the cooperation on dramatic culture will be further deepened.
 We Recommend: