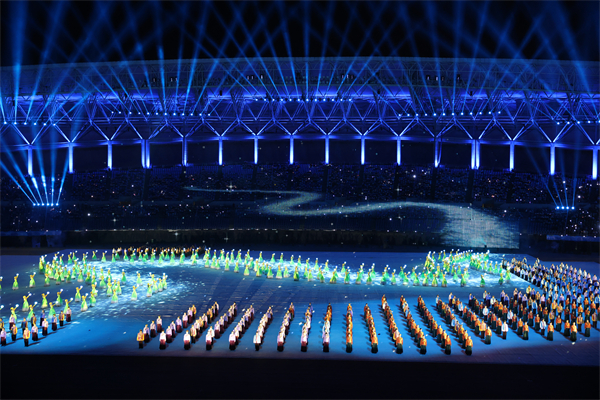 A cultural extravaganza brimming with the delights of the autumn harvest and the richness of a Nadam fair was unveiled in Juungar Banner of Ordos city on Sept 27.
This two-day event has been enthralling visitors with a vast assortment of activities.
Highlights include the "men's three skills" of archery, wrestling and horseriding that display Mongolian sporting customs, a rural-themed "joyful harvest" sports gathering, and the inaugural edition of the "creative beauty" cultural creativity competition that spans the entire banner.
The event's main attractions also include a unique agrotourism product exhibition and sale, gastronomic delights in the form of a food festival, and unparalleled opportunities to delve into intangible cultural heritage experiences.
The evening of Sept 27 saw the event's grand opening ceremony, headlined by an exciting array of cultural and sports performances.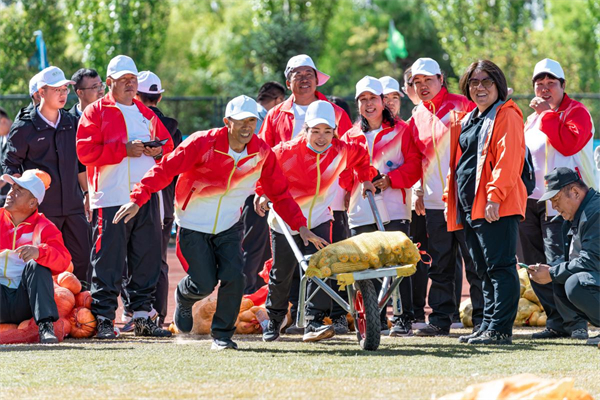 Particularly memorable was the spirited dance of Mongolians that embodied the spirit and power of the Juungar populace. Also captivating the audience were high-tech demonstrations that shored up Juungar's reputation for innovation.
Juungar Banner sees this as an opportunity to further strengthen the preservation and promotion of outstanding Chinese traditional culture.
It also aims to foster the confluence and growth of its cultural and tourism industries, as well as promote traditional sports, with the goal of sparking a fresh wave of cultural and tourism development.