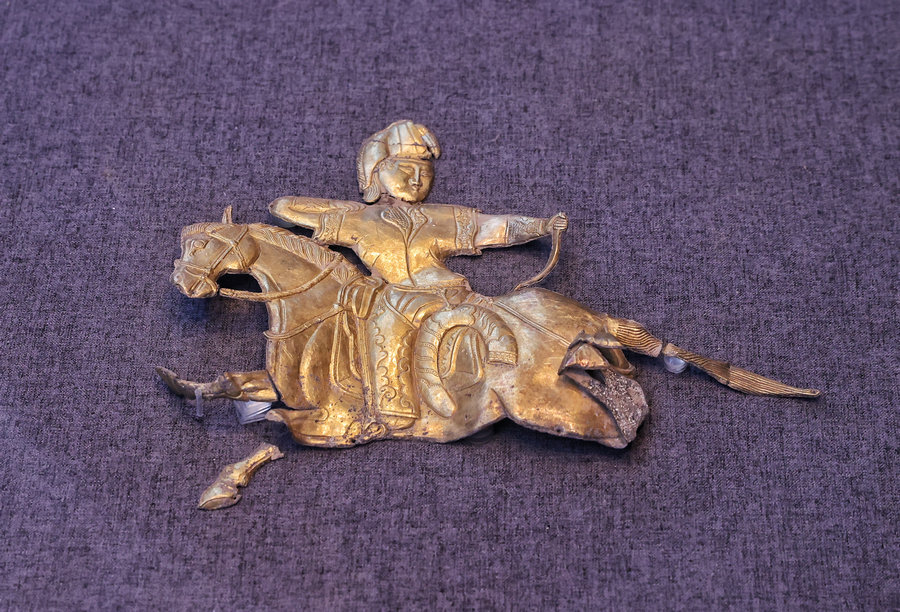 A rich collection of relics from a well-known tomb site on the Qinghai-Tibet Plateau was unveiled before the public at the Chinese Archaeological Museum in Beijing on Thursday.
They range from wooden slips bearing Tibetan words, gold ware and silk pieces to lacquer ware, turquoise, and crystal that were also discovered in the Xuewei No 1 Tomb, part of the Reshui graveyard site in Haixi Mongolian-Tibetan autonomous prefecture, Qinghai province.
Those relics are believed to date to the Tang Dynasty (618-907) and reveal an aspect of history that shows how the different ethnic groups communicated with each other.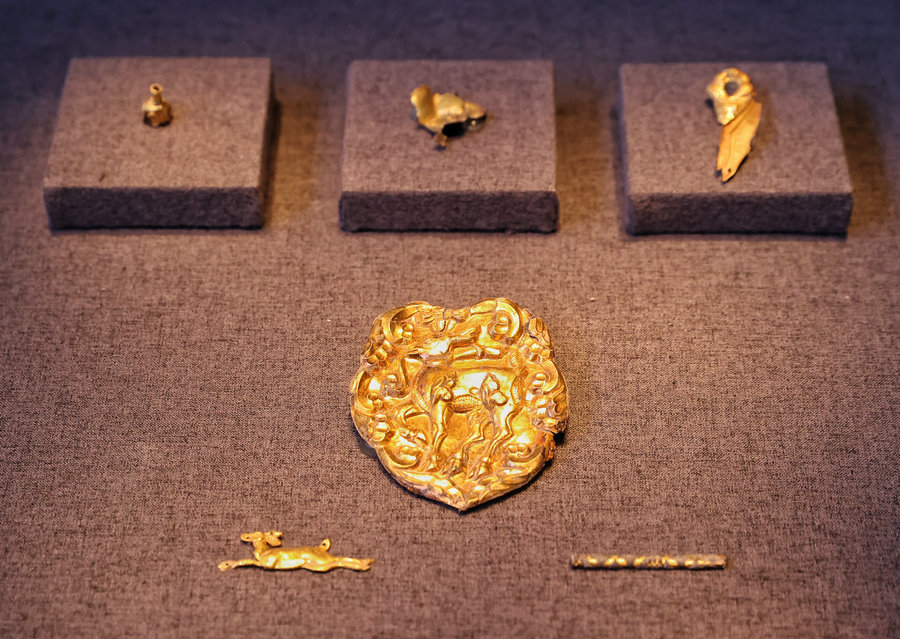 The exhibition was hosted by the Chinese Archaeological Museum, the Qinghai Cultural Heritage Administration and the Haixi prefecture government, and is expected to last for half a year.
The Reshui site sits at the intersection of Qinghai and Gansu provinces, and Xinjiang Uygur and Tibet autonomous regions.
From 1982 to 1985, the Qinghai cultural relics and archaeology institute carried out archaeological excavations on more than 50 tombs, including Xuewei No 1 Tomb, focusing on archaeological salvage and cleanup.
The No 1 tomb has been so far the most complete ancient tomb ever excavated on the Qinghai-Tibetan Plateau and has been a breakthrough for studies into funereal customs in the region.